Dog Flea Treatment in West Kendall - Kendall - The Hammocks
Book your four-legged friend in for an indulgent grooming session by calling us at 786-534-8869
If your dogs like to run around in woodlands, parks or even your backyard, there is a high chance that they will need flea treatment at some point. West Kendall Dog Grooming offers a range of treatments to get rid of these pesky parasites and prevent them from coming back. Call us today to learn more!
How to check your dog for fleas
If your dog can't stop scratching or chewing itself, this could be a sign they have picked up some unwanted passengers. But how can you tell for sure?
 
West Kendall Dog Grooming suggests using a comb to brush out your dog's coat over a piece of white paper or an old sheet. You are probably going to see a bunch of dirt fall out.
 
To distinguish whether this is actual dirt or remnants of a flea's latest meal, spray some water on top and leave it for a minute or two. If it stains the fabric s brown or black, then it's just dirt. If the fabric turns red, it's a likely sign you're dealing with fleas.
 
Once you've confirmed you have fleas on your hands, bring your canine companions to us and we'll make sure we get rid of the hungry critters for good!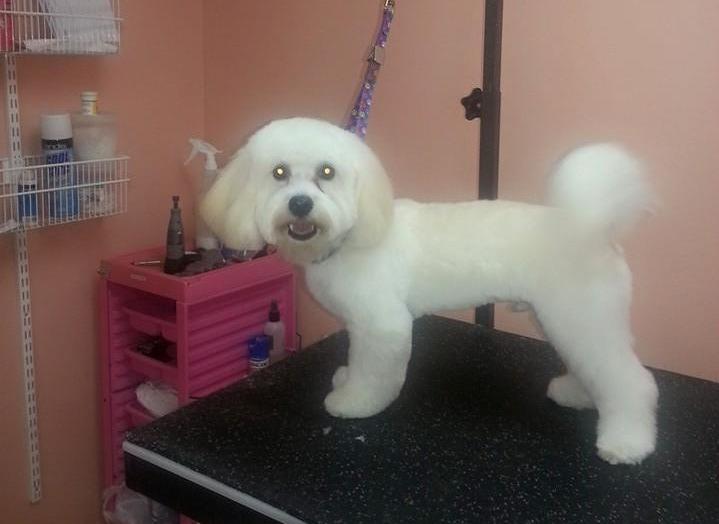 Take the fool-proof flea test!
RAINBOW GROOMING AND PET SERVICES, INC DBA West Kendall Dog Grooming is committed to ensuring that the collection and processing of data carried out by our
westkendallgrooming.com
site complies with the General Data Protection Regulations (GDPR) and the Data Protection Act. To know and exercise your rights, particularly concerning the withdrawal of consent to the use of collected data, please consult our
privacy policy
Dog Grooming
Dog Nail Care
Dog Flea Treatment
Pet Day Care
Pet Supplies
Dedicated to caring for your dog
Fully certified
Friendly environment
Competitive prices
Kendall, West Kendall, The Hammocks, Crossings, Kendale Lakes, Country Walk, South Miami and Miami
How do we treat your dog for fleas ?
West Kendall Dog Grooming has several methods for eradicating fleas, but the best approach is to give your dog a bath where we apply our specially formulated flea killing shampoos.
 
These high-quality shampoos are designed to be safe for all breeds of dogs. We even have special, alternative options for pregnant dogs and puppies!
 
Fleas are incredibly tenacious and will not disappear with half-measures. To ensure that we have gotten rid of every single one of them, we strongly recommend repeated treatments over the course of a few months.
For more information on our flea treatments or any of our other services, don't hesitate to contact us !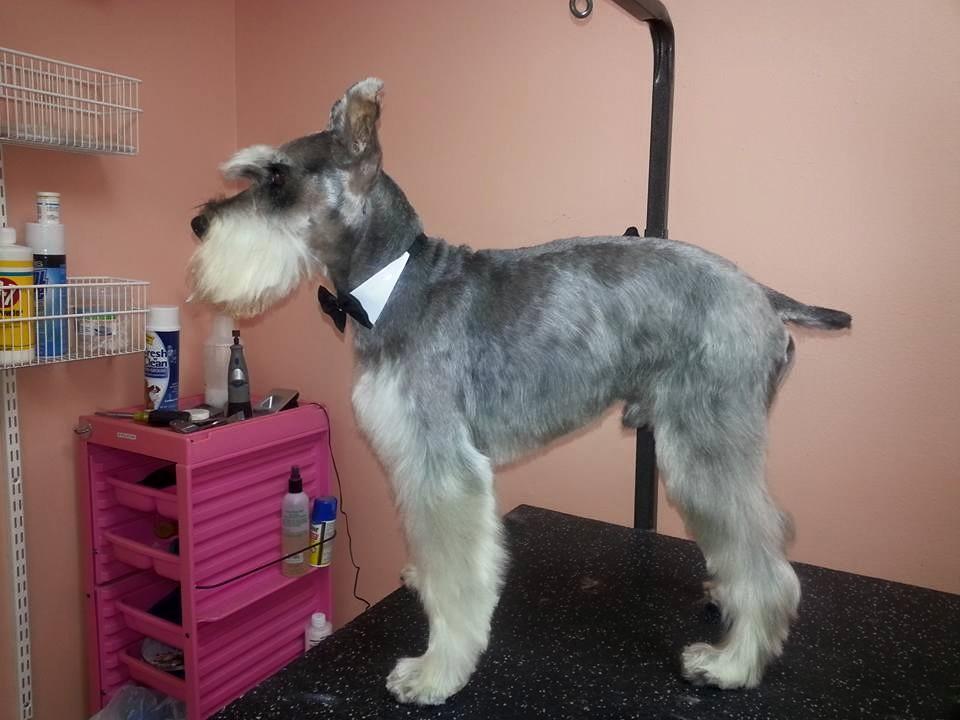 Make the fleas flee !
Flea eradication requires an expert's touch and possibly several treatments. Call us today to find out more!
RAINBOW GROOMING AND PET SERVICES, INC DBA West Kendall Dog Grooming is committed to ensuring that the collection and processing of data carried out by our
westkendallgrooming.com
site complies with the General Data Protection Regulations (GDPR) and the Data Protection Act. To know and exercise your rights, particularly concerning the withdrawal of consent to the use of collected data, please consult our
privacy policy